The M2ATK Container House
Some people just want a shipping container house because they feel strongly about protecting the environment or leaving as small an ecological footprint as possible with their lifestyle.
Other people take their container home plans and turn them into a way to express their personal style and creativity.
The M2ATK cargo container home is one of the unique homes that is also a piece of art, which is fitting given that its entire design is meant to provide a living space and a working space for professional artists.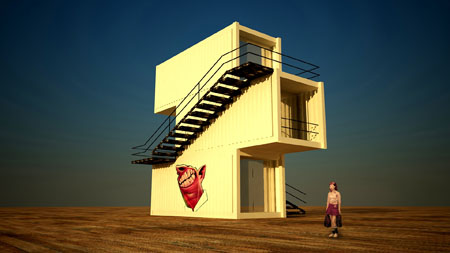 The shipping container home plans for the M2ATK House are fairly simple ones, while at the same time providing an entire range of living necessitites.
The ground floor is made up of the kitchen and living room, where the second floor is taken up by the bedroom. The third floor is where the creative space is stored, and it's used as a studio and imaginative space where an artist can really practice his or her craft.
Given the dimensions of a shipping container every floor boasts more than enough room for the resident and company, as well as for all of the possessions that the artist might want to keep, or which are necessary for painting, sculpting or whatever other creating is going on in the top floor.
A far cry from a simple stack of shipping containers, the M2ATK House is attractive, creative and it comes with all of the modern conveniences you'd expect with an expensive piece of real estate in a technological culture.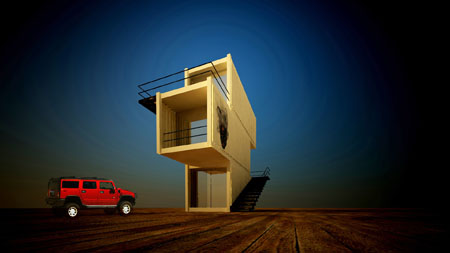 And what's even better is that in addition to all that you're still getting a home that's made of reclaimed and repurposed materials, which helps ensure that shipping containers, cladding and other pieces used to make up the house aren't sitting in dumps or wasting away on docks and quays in unwanted and unused piles.
As solutions for modern living tap more and more into the green movement, and as prospective homeowners make more responsible material choices, residences like the M2ATK container house are becoming more and more common.